Grand Palais Éphémmère
Paris Photo
Stand E03
10/11/2021 - 14/11/2021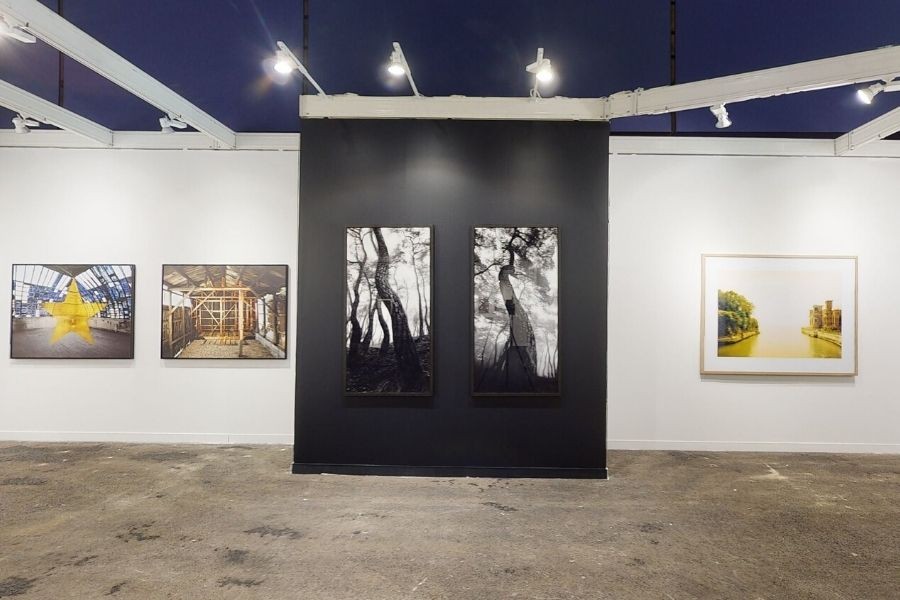 From left to right : Georges ROUSSE, Bae BIEN-U, Elger ESSER. Booth E03, Paris Photo, Grand Palais Ephémère.
1) Anna Malagrida, Quai de Seine, 2009, impression digitale giclée, 174 x 149 cm. 2) Anna Malagrida, Paris Barricadé, 2018-2019. ensemble de 9 photographies, impression sur papier coton.
Georges Rousse, Vence, 2021, C-Print framed, 110 x 145 cm.
Naomi Safran-Hon, All My Lovers, 2021, acrylic, lace, cement, barbed wire, sewing pins and ink jet print on canvas, 166 x 164 cm.